SmartCarSales assists hundreds of car buyers each week to get better prices and make the buying experience smoother.

"It's nice to have a professional on your side!"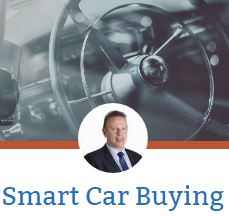 Hi I'm Shane de Gelder, General Manager of SmartCarSales. We have over 300 specialist fleet and corporate dealers in our system covering 35 brands that we work closely with to help car buyers all over Australia.

Our team also provide a specialist buyer assist, or concierge service, for Drive.com.au, Car Advice, NEXT Finance and many others.

We do not charge for our service because we are funded by the vehicle suppliers, information sites and finance companies to provide these services for their valuable clients.
With SmartCarSales you have options that can assist you to get the best price and service:
Get a Quote
Your quote request goes out to multiple dealers who then bid for your business.
Ask a Specialist
Have one of our vehicle buying specialists help you either online or on the phone.
Find a Dealership
Find out where the closest Platinum Advantage dealer is to you for better service and guaranteed satisfaction.
Read Reviews
Look up one of our review partners to read about the vehicle you are interested in.
Book a VIP Test Drive
Book your test drive online and be a VIP when you get there.